Joseph Yobo: Match Against Zambia Is Going To Be A Cup Final
Published: January 22, 2013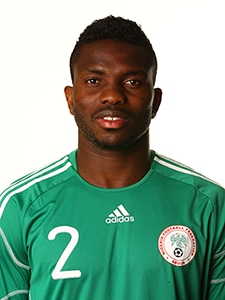 In his post match comments after Monday night's game against the Stallions of Burkina Faso (1-1), Nigeria skipper Joseph Yobo has admitted that it was not the best start to the tournament for the Super Eagles and the team must bounce back in Friday's vital clash against defending champions Zambia.
''We played a good game and had controlled it well for the greater part of it but that's football for you. We were supposed to get all three points so credit to Burkina Faso they found the equalizer.
''As far as the result is concerned it wasn't the best start for us. We were supposed to win this game; it is like a lost game to me. The match against Zambia is going to be like a Cup final because we want to make sure that we qualify for the next stage,'' said Yobo.
All the teams in Group C are level on points after two drawn games in the opening fixtures.
Latest News