Femi Orenuga: Prince Ekong Is A Nice Man On And Off The Pitch
Published: January 23, 2013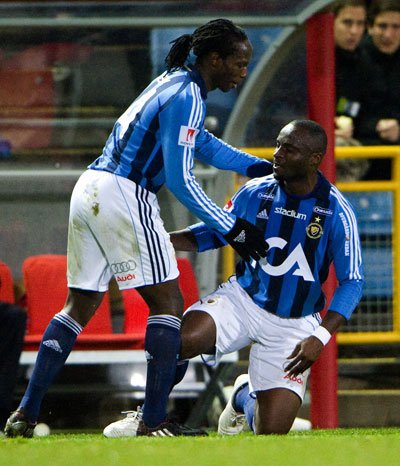 Former Everton trainee Femi Orenuga has shared his thoughts and impressions on the retirement of Nigeria international Prince Ikpe Ekong, who skippered Swedish club AFC United last season
''We had a little shock here at AFC United last week - though personally I was expecting it. Prince Ekong called us together at training and announced his retirement to the lads. Prince will be well known to Nigerian fans, having played for the Super Eagles during his career.
''He is a very nice man on and off the pitch and he told me that he was going to retire weeks before he announced it.
''He is a pastor in a church here in Sweden, which I also attend, so the reason for him to step down was an understandable one and I wish him all the best for the future,'' Orenuga told
Tribalfootball.com.
Orenuga sealed a two - year deal with AFC United last November. Ahead of the resumption of the league, the Flying Eagles hopeful has started pre-season training with his new teammates in Stockholm.