Odemwingie Confirms Rubin Kazan Approached Him
Published: January 27, 2013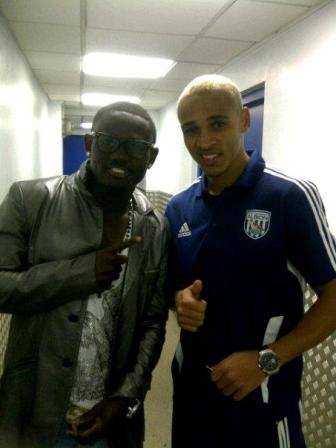 Queens Park Rangers are known to be interested in the acquisition of Peter Odemwingie in the ongoing transfer window.
Now, the Nigerian striker has sensationally revealed that he was on the brink of leaving West Brom for the Russian Premier League last winter.
Championat.com
quoted Odemwingie as saying: ''I had to ask for a transfer during the January transfer window in the last season. Then I had one foot in Rubin Kazan, but they said 'not for sale', Fulham - 'not for sale', Newcastle - ' not for sale', Wigan - 'not for sale'.''
On the question of if he loved the Russian Premier League, the ex Bendel Insurance star said: ''Bananas in Russia are no different from bananas in England.''
It remains to be seen if West Brom sanction Odemwingie for his recent ranting on Twitter as the club's Communication Adviser told the Super Eagle that his action could weaken the position of the Baggies.
Latest News