Peter Odemwingie Barred From Training
Published: February 01, 2013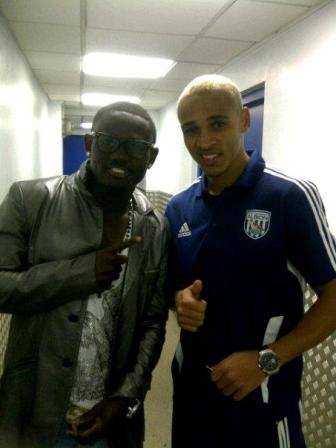 Peter Odemwingie's future at West Brom hangs in the balance following his failed transfer to Queens Park Rangers on deadline day. Now, the outspoken Nigeria international has been told by the Baggies hierarchy not to return to training until next week.
''I have been given a few days off and will be back in training next week,'' Odemwingie said.
Despite 18 months remaining on his contract, the ex Bendel Insurance star says it's only a matter of time before he departs West Brom.
''I am a very emotional person who sometimes doesn't think. I will still leave the club. It is only a matter of time,'' says Odemwingie to
Sky Sports
.
The 31- year - old striker has netted 30 times in his last 80 appearances in the Premier League.
Latest News