Popov Apologizes To West Brom Fans Through Odemwingie
Published: February 03, 2013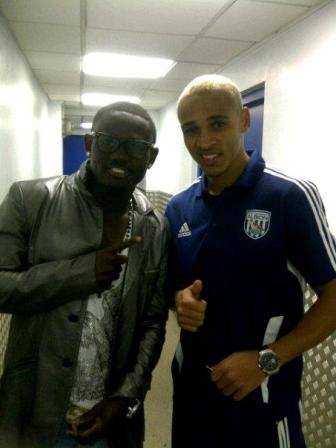 West Brom defender Goran Popov has apologized to the fans following his dismissal in Sunday's 0-1 home loss to Tottenham Hotspur.
The Macedonia international, who was sent off in the 48th minute, has no Twitter account so he had to pass the message through striker Peter Odemwingie.
''Just had Popov the Albion man on phone. He is not on twitter but asked me to pass a message to Albion fans that he is sorry for the red card.
''Goran Popov: sorry for letting the team and the fans down. All players worked very hard and his mistake cost the team 3 points,'' Odemwingie said on Twitter.
The Baggies occupy the ninth position on the table with 34 points from 25 matches.
Latest News