Two Norwegian Clubs Court Paul Obiefule
Published: February 16, 2013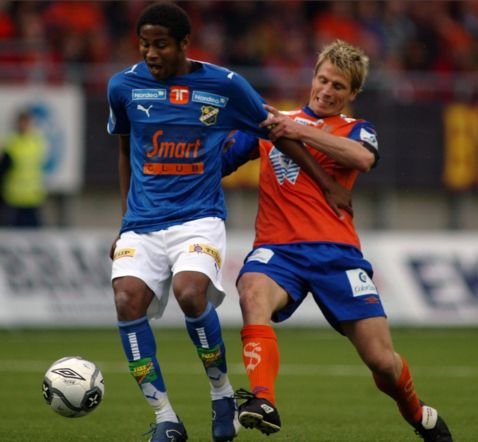 Two Norwegian clubs would like to sign Paul Obiefule who is interested in finding a club in Denmark, where he also resides.
Viborg has for a long time been visited by Paul Obiefule, who also played for the club for years. However, he was not offered a contract and has continued his club-hunting.
Obiefule lives in Viborg, but the future may well prove to send him to Norway, where he previously had great success.
''There are two Norwegian clubs that would love to get hold of him. He has a very good name in Norway, so it is great opportunity for him.
''He resides in Viborg, so he is obviously very interested in being in Denmark, but there are no opportunities here, he may continue in Norway,'', ''says agent Annfinn Gaard to bold.dk.
26-year-old Obiefule has previously played for, among other Lyn Oslo, Hønefoss and Lillestrøm.
-
Thanks to bold.dk