Godfrey Oboabona Heaps Praise On Keshi
Published: February 18, 2013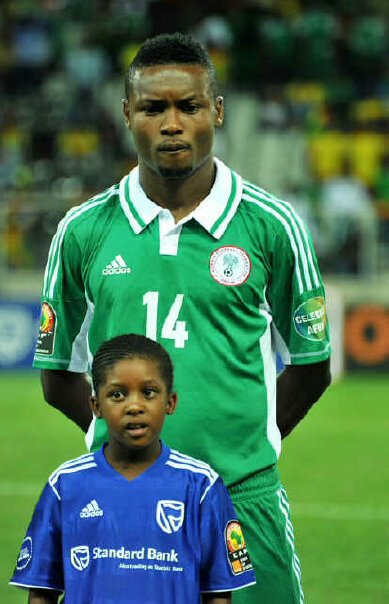 Super Eagles defender Godfrey Oboabona has declared that Stephen Keshi is the best coach in the world.
The African champion featured in all games in the just concluded Africa Cup Nations and flourished in the defense along side Kenneth Omeruo.
Speaking on let's
Talk Nigerian Football on Top Radio 90.9fm
the Sunshine Stars skipper declared "Stephen Keshi is the best in the world; he is in the caliber of Jose Mourinho. He was influential for us, he had believe in us and made us believe in ourselves and I want to thank him for that"
Speaking further, he shared his thoughts on the toughest game for him in the tournament and Oboabona identified the game against Ethiopia as the toughest for him.
"All the games were tough but the game against Ethiopia was the toughest cause it meant qualification to the Quarter Final of the
tournament.
"I also want to give credit to my captain Joseph Yobo who steeled believe in us that we can stand against the Ivoirians and am happy we did it."