Exclusive Interview With Torino Defender Sergio Uyi
Published: February 20, 2013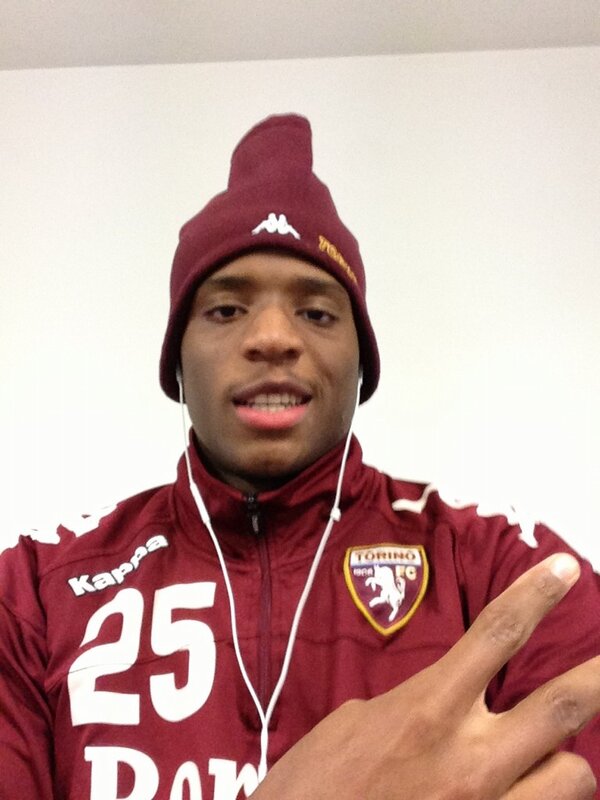 In this interview, Torino central defender Sergio Uyi answers questions from
allnigeriasoccer.com
's Editorial staff on his career and international prospects in 2013.
Name
: Sergio Osagho Uyi
Date of Birth:
22nd June, 1993
Place of birth
: Torino, Italia
Positions played
: Central defender, right back
You are relatively unknown in Nigeria. Have you visited the country before?Sergio Uyi
: ''I have visited Nigeria before, that was in 2006. I look forward to visiting the country again sometime this year.''
Are your parents Nigerians?Sergio Uyi
: ''Mom and dad are both Nigerians''
Favorite Nigeria Food?Sergio Uyi:
''Fried rice and plantain''
Favorite subjects in high school were.....Sergio Uyi
: '' I love everything about Geography.
How did you start your career. Before you joined Torino, what teams did you play for in Italy?
Sergio Uyi
: ''I started quite early, when I was five years old. I got all the support from my parents. I first started playing for the youth team of Usd Vanchiglia, was with them for eight years. From Usd Vanchiglia, I moved to Canavese when I was 13. After 5 years with Canavese, I signed for Torino at the age of 18.''
Describe yourself as a professional player. What are your strengths and which areas have your coaches told you to improve on?Sergio Uyi:
''I am 1.95m tall, weigh 90 kg. I have a very good long pass, excellent heading and can shoot well. I am still developing everyday to become a better player.''
Which Nigerian player do you model your game after? Sergio Uyi:
''I like Joseph Yobo and I try to play like him on the pitch''
How do you rate the Nigerian Team at the 2013 African Cup of Nations. Were they worthy winners or they were just lucky to win the tournament?Sergio Uyi:
''Nigeria is blessed with so many talented players. Before the start of the tournament, I knew they will win the cup.''
If you receive a call-up to play for Nigeria, would you consider it?Sergio Uyi:
''Of course I will. I am totally Nigerian even though I grew up in Italy. My objective is to play for the Flying Eagles at the African Youth Championship in March.''
What made you pledge your international career to Nigeria instead of Italy. Did you learn from the mistakes of Angelo Ogbonna and Stefano Okaka?
Sergio Uyi
: ''I can't answer for them. People have different destinies, the decision is their choice which I think should be respected. Angelo Ogbonna is like a big brother to me. When I joined Torino, he helped me to quickly settle down at the club. He is a defender like me, so I got extra tips from him. I remain grateful to him.''
Any disappointment you've experienced recently?Sergio Uyi
: ''I won't say this event was recent. Back in 2006, my grandfather died. It was not a good year for me. But I overcame it and it made me stronger as a person''
ANS: Thanks for your time Sergio......Sergio Uyi:
The pleasure is mine.
Latest News