Efe Ambrose Believes In Miracles
Published: March 03, 2013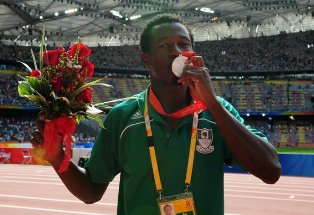 Nigeria stopper Efe Ambrose still believes Glasgow Celtic have a chance of qualifying for the next stage of the Champions League.
Going into Wednesday's tie in Turin, Juventus have a healthy 3 - 0 advantage from the first leg.
Efe Ambrose, 24, is not throwing in the towel without a fight and insists miracles happen even in football.
''In football you just have to think positive. It's going to be difficult but nothing is impossible in football.
''Anything can happen, we have seen that before. It could be the day that everything works in our favour.We just need to put our hearts into it and see what happens,'' Ambrose told
thescottishsun.co.uk.
Note that Juventus have only lost one of their last 20 Champions League tie at home, crashing 1 - 4 to Germany powerhouse Bayern Munich about three years ago.
A repeat of that scoreline will see Celtic progress to the quarter-finals of the competition.
Latest News