Late Okey Isima Deserves To Be Immortalized By Players Union - Jumare
Published: March 10, 2013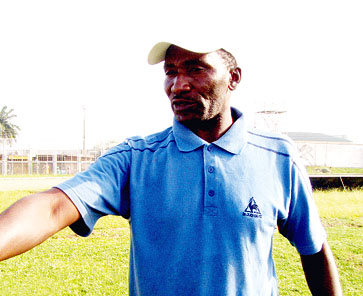 The sudden demise of ex-international footballer, Okey Isima is still grieving to the close associate of the former Green Eagles midfielder as Director of facilities National Sports Commission (NSC) South/West Zone 1, Hammed Jumare has described his death as a colossal loss to Nigerian football.
Jumare, while mourning Isima whom he claimed to be his close friend while alive said the deceased after his active football career had worked so much on getting a better life for retired footballers and good working condition of services for active Nigerian footballers.
He added that Isima on his return to Nigeria from United States after his retirement from football had been an advocate of peaceful campaign of improved league and better life for players.
''The most painful aspect of Okey Isima's death is that, he never lived to realize his struggle or his dream comes into fruition before he answered the final call, he's always full of ideas and proposals on how to better the lots of his colleagues.
''We are going to greatly miss his wealth of knowledge and that is why he deserved to be immortalized by the players' union in Nigeria, to encourage others advocates of better life for Nigerian footballers,'' the stadium manager of Obafemi Awolowo Stadium, disclosed this in his office in Ibadan.
Akanbi Agiri
Photo Credit: africanspotlight.com