Igboun Making Progress After Injury
Published: March 13, 2013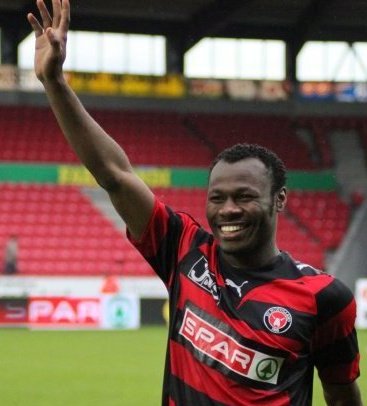 Sylvester Igboun played ninety minutes in FC Midtjylland's reserves 5-0 victory against Randers FC on Tuesday afternoon.
Coach Lars Friis is delighted with the performance of Igboun, who is just returning to the pitch after a groin injury suffered last October.

''Sly submitted up to two goals, worked really hard, and also takes the hard races at the end of the match.

''This is what he has to work a little with now, to get his fitness back and get a lot of minutes in the legs. He also brought in some one-on-one situations where Randers was really hard to stop him,'' Friis told bold.dk.
He added: ''Then turning upward. It begins to look like something, but Sly can not play an entire league game yet. It is also about the types we need. But physically going in the right direction .''
Before Igboun's injury setback, he had scored 4 goals in 14 matches in the Danish Super Liga.