Keshi Defends Invitation Of Ogu, Babatunde
Published: March 14, 2013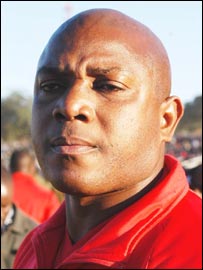 Nigeria gaffer Stephen Keshi has defended his invitation of Kryvbas winger Michael Babatunde and Académica de Coimbra central midfielder John Ogu for the World Cup qualifying tie against Kenya in Calabar on March 23.
''We have a lot of young, good players out there that are hungry to play for this country, and you just need to encourage them to boost their morale.
''We cannot keep relying on older players every day. With an eye to the future, we want to have ready replacements for aging talents.
''I have watched Babatunde Michael play; he is going to be a fantastic player and we have a lot of them outside there, young ones that are hungry to play for this country that you guys need to help build,'' Keshi told reporters.
In addition, Keshi dismissed suggestions in a section of the media that the Nigeria Football Federation hierarchy were not pleased with the call up of fresh faces to the squad, stating that the list was sanctioned by the technical committee.