West Brom To Fine Odemwingie Again
Published: March 18, 2013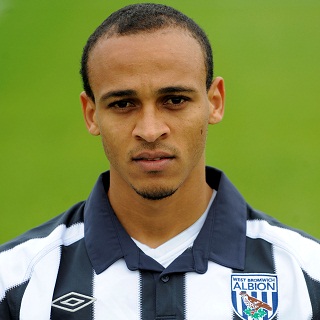 For the second time in less than two months, West Brom say they will take action against Nigerian striker Peter Odemwingie for his latest ranting on social media.
It would be recalled that in the winter transfer market, Odemwingie tried to force a transfer to Queens Park Ranger on deadline day without the Baggies hierarchy rubber-stamping the unilateral decision.
Just yesterday, Sunday, March 17, Odemwingie further criticized West Brom and expressed displeasure on a variety of issues.
Odemwingie said on
Twitter
: ''Keeping me on the bench now is worst than what they did to me on the 31st. New advisors told me to say its all my fault cos its better for me.
''A normal team will never let a player who acted like I did come back. Why keep me still. If they like they shouldn't even give me 10 mins to play.''
Though Odemwingie has deleted some of those tweets, West Brom have seen the statements and will deal with it internally.
Photo Credit: wba.co.uk