Egypt Want To Win AYC - Coach Rabie Yassin
Published: March 26, 2013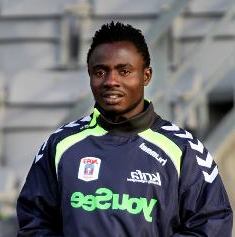 Ahead of Egypt's semi - final clash with defending champions Nigeria , coach of the young Pharaohs Rabie Yassin has stated that the team is focused to win the tournament despite qualifying for the Fifa Under 20s in Turkey.
Rabie Yassin told the official website of CAF,
cafonline.com
: ''The Nigeria clash will be different to the games we played in the group phase as there is no second chance to recover if we lose in the semis.
''It is knock –out phase now and we don't want to miss out on reaching and winning the final so we will be ready for Nigeria on Tuesday.''
The Flying Eagles played two exhibition matches against the North Africans before the start of the African Youth Championship, winning one and drawing the other.
Meanwhile, Egypt's first choice right back
Osama Ibrahim is likely to be restored to the starting line - up against Nigeria after missing the last group match with Benin due to an ankle problem, filgoal.com is reporting.