NWFL Week 5 Preview
Published: April 04, 2013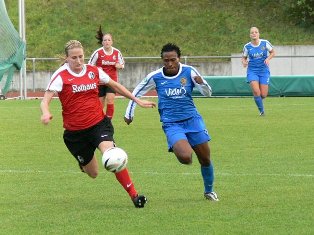 Teams will be in action again this weekend, after the mid week matches which saw all the star matches living up to expectations, with the only shocking result coming from Jalingo, where the former weeping babes of the league, Taraba Babes forced the bitter pills of defeat down the throat of Delta Queens.
The Asaba based team were spanked three goals to one by the Coach Morufu Adeyemo tutored girls.
This weekend, the Delta Queens will strive to redeem their image when they confront FC Robo of Lagos. The Lagosians did not honour their mid week match in Lafia, but playing away against a humiliated team like Delta Queens, then, a massive result is expected from the host.
Inneh Queens will surely have their hands full against Nasarawa Amazons, the Lafia girls who have been in fine form this season, may return back to base empty at the end of the day.
Kogi Queens played a 1-1 draw against Inneh Queens at the mid week, but will have to travel to Yola to play the Adamawa Queens.
The Yola based girls who bemoaned their one zero lost in Osogbo in the mid week, will spare nothing to pick all the maximum points at stake.
It will be the fight of babes in Abuja, when Osun Babes visit Shetima Babes of Abuja.
Surprise team of week 4 Taraba Babes will try to consolidate on their new found form when they host Standard Babes of Aba in Jalingo. There is no doubt that the Enyimba city girls would have their problems compoundedat the end of the game.
In Group B, the Angels will be at war in Asaba when the C.I. Angels trade tackles with Ibom Angels. Though, the Uyo based Angels have been in brilliant form this season, but one doubts if their counterparts from Asaba would ever succumb to them
at home.
In Port Harcourt, another Angels from the Delta region, will try to consume the Queens from Abuja. Considering the fact that the Capital city girls were only taught football lessons few days ago in Yenegoa, royalty may not rescue them against the Rivers Angels.
Tokas Queens will be at home against Sunshine Queens. Having finally resolved all their lingering registration problems with the League body, Tewo Queens will be guest to Bayelsa Queens.
The Ibadan based team have not been having the best of times this season, but according to the Secretary of the League Board, Isaac Ajisafe, that is a thing of the past, as both Tewo Queens and Police Machines have been cleared to participate in the League.
''They have settled all their registration problems and all their outstanding matches rescheduled. Police Machines will be guest to Pelican stars this weekend, while Tewo Queens will host Bayelsa Queens,'' the scribe said.
Latest News

Football News
24/7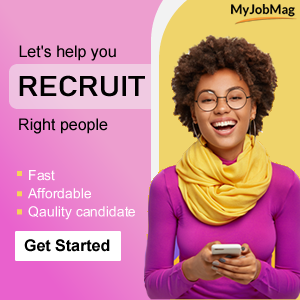 News Categories