Finland based Agent Commends NFF; Enjoins Them To Tap Grassroots Talent
Published: April 05, 2013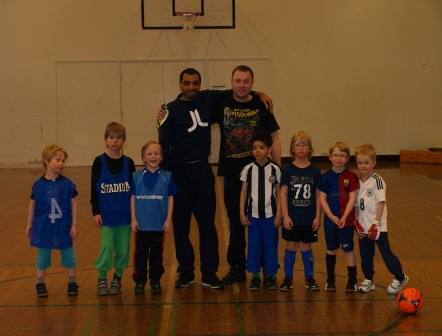 Nigerian born Finland based football agent Mr. Wilson Chimaobi Ogbah has heaped praise on the Nigerian Football Federation for their role in the Super Eagles recent AFCON conquest, saying that the football governing body's tireless effort made a lot of impact on the team.
According to him, the NFF is the real secret behind the success of the National Team because if the had not put in place a conducive atmosphere, the Eagles would not have soared to the great heights they did.
"I give kudos to Nigerian football house for their full support to ensure that Super Eagles of Nigeria came home as winners of the year 2013 African Cup of Nations competition that took place in South Africa.
"Nevertheless, NFF should do more to design a solid road map in the development of football from the grassroots in every Nigerian state, like it is done in Europe.
''The famous football academy in Ilorin is a model for other states to follow," concluded Mr. Ogbah who represents Dennis Okaru, one of the hottest foreign players in Finland.