NEW SUPER EAGLES Team for World Cup
Published: February 28, 2010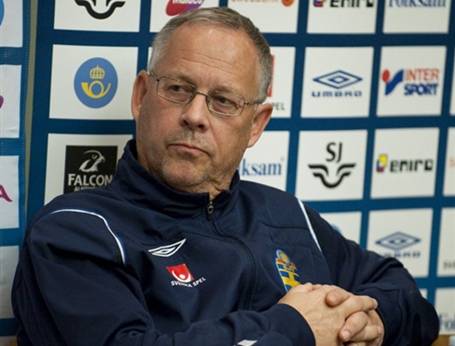 Nigeria will have to brace up for a new team for the World Cup after new coach, Lars Lagerback, said he believes that several of the country's top players have been shut out of the team.
"There are some good Nigerian players who are not playing for the national team at the moment, whom I strongly believe should be playing for the Super Eagles," declared Lagerback, who will address a press conference in Abuja on Wednesday.
"I strongly believe that the best players of every country should be in the national team. I have been in touch with Nigerian players, both young and old, and I am quite familiar with their performances week in, week out.
"I therefore plan to select the best for Nigeria because the best should be playing for the national team."
Lagerback continued: "The players, just like in any team, have to accept the new challenge. They need to know that things may be done in an unfamiliar way."
Besides his tactical shortcomings, former Nigeria coach, Shuaibu Amodu, was often criticised for his team selection, picking injured or off-form players to the dismay of many.