Efe Ambrose Breaks Silence On Late Arrival For Training
Published: April 14, 2013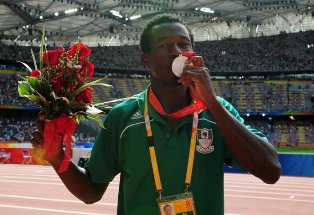 Nigeria defender Efe Ambrose has broken his silence on the reason he arrived late for training on the day of the Champions League round of 16 clash against Juventus back in March.
The
Scottish Sun
quoted Ambrose as saying: ''"It was just like the passport, something I never intended.
''It wasn't deliberate. I was using the Glasgow time on my phone. It was one hour behind, so I never knew the time had arrived and that made me late. I was awake, I was just waiting for the time to go and meet them on the bus. When I went down they told me the bus had left.
''Victor Wanyama tried to get me, but when he knocked I was taking a shower. I could not hear him.''
Efe Ambrose will play for the first time at Scotland's National Stadium, Hampden Park in Sunday's Scottish Cup semi - final tie with Dundee United.