Mark Clattenburg To Referee Chelsea Again After Mikel Incident
Published: April 22, 2013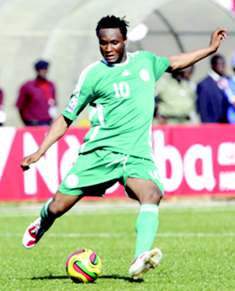 Chelsea midfielder Obi Mikel wrongly accused referee
Mark Clattenburg of using inappropriate language when the London team faced Manchester United in October.

The FA investigated Mikel's claims and cleared the referee of making racist remarks to the Nigeria international, who was handed a three - match ban and fined.

For the first time since the incident,
Mark Clattenburg will be officiating a match involving Chelsea after he was appointed to oversee the home clash against Swansea this weekend.

Obi Mikel has put the matter behind him and has said he's ready to play in any match involving
Clattenburg.

''
Everything is put to bed, we move on. If he refereed a game there would certainly be no problem.
''Now it is done, I am glad it is over. I am sure he is glad it is over as well, and the FA. We can move on from here,'' Mikel said last December.