Exclusive: Saddam Auta Michael Studying Proposal From Sampdoria
Published: April 26, 2013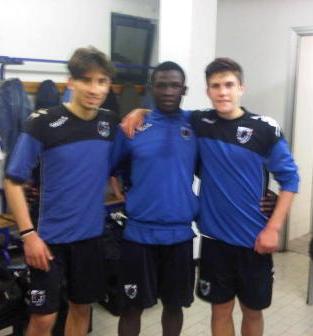 18 - year - old El-Cruzero attacker Saddam Auta Michael returned to Nigeria on Wednesday from Italy, where he underwent series of trials with Italian clubs.
It would be recalled that Inter Milan, his first port of call, did not offer Michael a contract. He later tried his luck with Genoa based side Sampdoria.
Auta Michael, who has been dubbed Nigeria's Carlos Tevez, returned to the country empty-handed without signing a contract.
He claims his representatives are studying the contract proposal from Sampdoria. If things according to plan, he would join the Serie A side in the summer transfer market.
Clubs in England are believed to be monitoring Auta Michael's situation. In that case, Sampdoria should act fast before their competitors land his signature.
Latest News