Nigeria Defender Chidi Odiah Denies Being A Taxi Driver
Published: May 06, 2013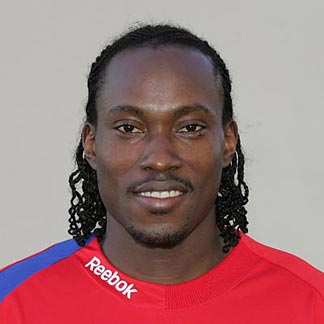 Nigeria international Chidi Odiah has denied trending reports which suggested that he is now a taxi driver in the United States.
He has been without a club for the past 19 months following his release by Russian Premier League outfit CSKA Moscow.
Setting the record straight, Odiah said in a statement : ''My attention has been drawn to the slandering news going round the online media that I was spotted driving a taxi somewhere in the United States of America.
''I am taking this rebuttal path due to the hurt that story has caused my friends and family members. With due respect to taxi drivers whose means of livelihood are through that means, I state, emphatically, that I am not a taxi driver neither am I in the United States of America.
''I am a professional footballer who loves my profession and is yet to resign from playing football.''
Chidi Odiah is widely regarded as one of the best right backs to grace the Russian Premier League.
His contract was not renewed when it expired due to the strict foreign quota rule in Russia.
Photo Credit: pfc-
cska
.com