Peter Odemwingie Wants To Score In Alex Ferguson's Last Match
Published: May 08, 2013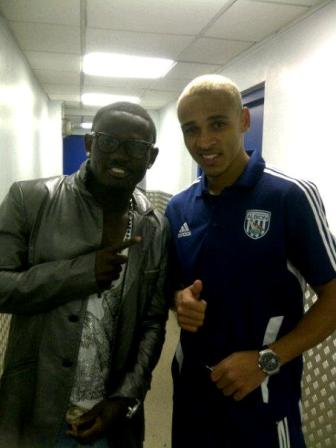 On Wednesday, it was reported that Manchester United manager Alex Ferguson is set to the quit the club at the end of the season after about 26 years in charge of the England powerhouse.
Ferguson's last game as coach of Manchester United will be played in 11 days time against Peter Odemwingie's West Brom at The Hawthorns.
Peter Odemwingie has told Russian media that he wants to score in Alex Ferguson's farewell match.
Speaking to
Ria Novosti,
Odemwingie said: ''Of course, I want to get out of the game and score a goal. Moreover, Manchester United is one of the few teams which I have not scored against.
'' Frankly, all really want to play in this game. After all, due to circumstances it would also be my last game in West Brom.''
Speaking further, the Nigeria international described Alex Ferguson as one of the best coaches in the world.
''Certainly, Ferguson - one of the greatest football coaches in history. Enough to listen to the stars, who worked under him.
''They all say that Ferguson has had a big impact on them and helped them grow into big players.
''And under his wing, for a moment, took players like Beckham, Cristiano Ronaldo, Giggs, Scholes and so on. Sir Alex is so different, that he always had an eye on the great players,'','' Odemwingie said to the Moscow based news agency.
31 - year - old Peter Odemwingie has netted 5 goals in 24 English Premier League appearances this term.