Swedish Coach Roger Palmgren Inks Two - Year Contract With Namibia
Published: May 09, 2013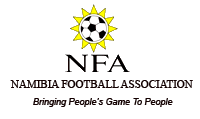 Swedish coach Roger Palmgren has been signed by the Namibia Football Association as Namibia's national coach for two years with an option of an extra year.
This was revealed by NFA Secretary General Barry Rukoro on Wednesday morning.
Namibiasport.com.na quoted Rukoro as saying: ''We agreed on a two-year contract with an option for another year, but we hope it will be longer than that.''
Palmgren said he was approached by the NFA and decided to take up the challenge of coaching the Brave Warriors.
''The first time I was in Namibia was in 2010 just before the World Cup, when I talked to the NFA about a possible future working relationship.
''Recently I was approached by the NFA who asked if I was interested in the job, and now I can say I am looking forward to this job,''Palmgren said to namibiasport.com.na.