Henry Odia Determined To Succeed At Honved Budapest
Published: May 10, 2013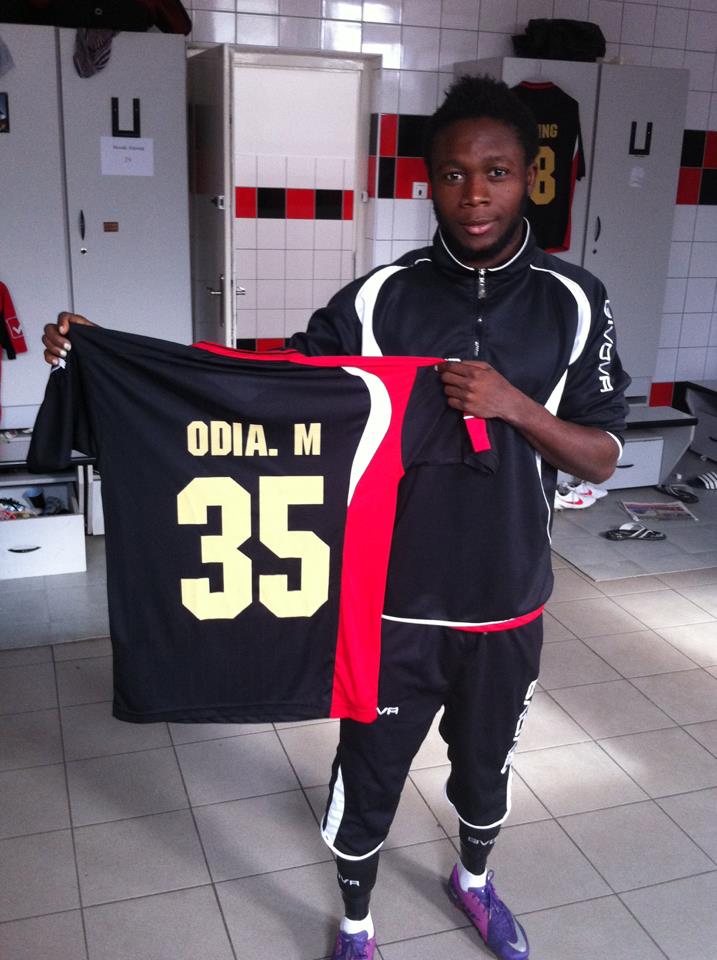 Nigerian youngster Henry Odia is getting disillusioned with life at Hungarian club Honved Budapest.
The youngster recently joined the club on a three year contract after a sojourn in Argentina and got off his stint there on a very good note, winning fans and the teams management with his scintillating performances but for no just cause recently he has found himself on the bench, much to his chagrain.
The player nicknamed "Korofo" recently revealed his frustrations to
allnigeriasoccer.com
, hinting at several offers pouring in for him from across Europe but insisting he was focused on doing his best for his club while waiting for any offers that may come his way.
"It is really frustrating when you play so well whenever you are called upon, and do fantastic in training afterwards only to find yourself on the bench again the next game.
''I don't know why the coaches have not played me as often as I should but such is the challenge of the game and as a professional I must only focus on training harder and giving my best whenever I am called upon."
"I have received serious inquiries from clubs and agents interested in me but I remain focused at doing my best for Honved Budapest and waiting to see how things turn out.
''Only God knows if I will be here next season or not but any which way, I will always give my best to Honved Budapest for now, and if I am with them next season," said 'Korofo' who spots the No 35 jersey for Honved Budapest.

Latest News