Boy's A Bit Special: Exclusive Interview With Hot Prospect Simeon Tochukwu Nwankwo
Published: May 12, 2013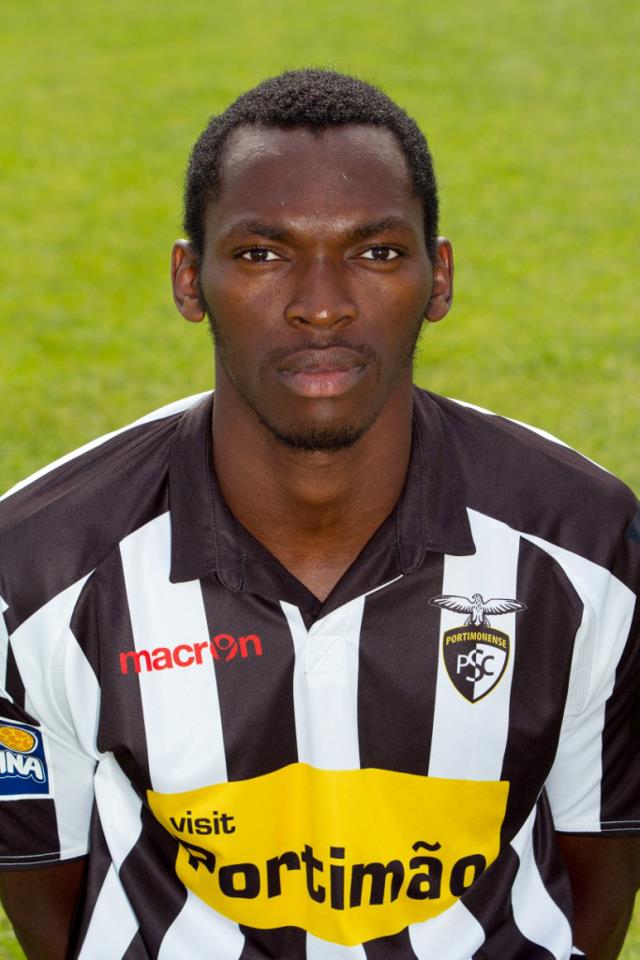 Simeon Tochukwu Nwankwo, one of the top prospects playing in Portugal, answers questions from allnigeriasoccer.com's Editorial staff on his career.
Tipped by our scouting network,
allnigeriasoccer.com
contacted Nwankwo, who has notched 11 goals for Portimonense S.C in the Segunda Liga.
Statistically, the 21 - year - old is amongst the top 10 strikers in Portugal's second - tier.
A move to a top division club in Europe is on the cards as he becomes a free agent at the end of this season.
Name
: Simeon Tochukwu Nwankwo
Nickname
: Simy
Date of Birth
: 7th May, 1992
Place of Birth
: Onitsha
Height
: 1:96m
Weight
: 80 kg

Your name does not ring a bell back home in Nigeria. Tell us about your upbringing and your career profile. What teams did you play for in Nigeria before you joined Portimão.
Simeon Tochukwu Nwankwo
:''I was born and brought up in Onitsha. Started playing football with Future Hope Academy, Nkpor. I spent a couple of years in G.U.O FC then I returned to Future Hope Academy again. From there I joined amateur side Imo united in 2009. I left for Portugal in August 2010 to join the youth team of Portimonense. All I wanted was to progress to the senior team, so I thank God for the promotion''
You have scored 11 goals in 32 matches in a difficult league. What is the secret behind your fine form this season?Simeon Tochukwu Nwankwo
:''I thank God for his mercies because it has been a successful season filled with happy moments. There is no big secret to it because I have always loved scoring goals just like any other striker. The secret lies with the team not me alone.
Describe your self in five words
........
Simeon Tochukwu Nwankwo
: ''That is a difficult question. Honestly I don't know the right impression to give about myself. I am just focused in achieving my dreams as a kid.
Your favorite subject in secondary school was.......Simeon Tochukwu Nwankwo
: ''I don't really have a favorite subject, I just try to do my best in all of them.''
Describe yourself as a professional player. What are your strengths and what areas have your coaches told you to improve on?
Simeon Tochukwu Nwankwo
: ''I am a young player and I try to improve everyday with every training session. My strength is my ability to learn and always to improve my all round game.''
What positions can you play on the pitch?Simeon Tochukwu Nwankwo
: '' I have been playing as a typical number nine here but I can fill in the offensive midfield as well.''
Favourite FootSimeon Tochukwu Nwankwo
: ''I am right footed but I can play with both legs.''

How did you join Portimão. Did you attend trials and for how many weeks?Simeon Tochukwu Nwankwo
: ''I went on a one - week training program with the youth team. From there, I was picked.''

Which Nigerian player past or present do you model your game after?Simeon Tochukwu Nwankwo:''
Kanu Nwankwo inspires me a lot because he is a genius.''
Who is the toughest defender you have faced since you arrived Portugal?Simeon Tochukwu Nwankwo
: ''I've played against really good defenders but coming up against Luisao in a cup game against Benfica was a big challenge.''
Which of your goals would you pick as your best goal this season?
Simoen Tochukwu Nwankwo: ''All my goals have been good but I will choose the one against FC Porto B team.''

Would you love to play for the Super Eagles and what qualities can you bring to the team if you are handed a call up?Simeon Tochukwu Nwankwo
: ''Playing for the National Team is a dream for all young players and it will be an honour for me to achieve that dream.''
Your performances this season must have attracted a lot of clubs. What clubs have shown interest in signing you next season?Simeon Tochukwu Nwankwo
: ''I am finishing my contract at the end of the season and I have informed my club my intention of leaving. Yes, there has been contact between me and newly promoted Belenenses but nothing is decided yet.''

Thanks for your time.Simeon Tochukwu Nwankwo
: ''The pleasure is mine.''