Uruguay Star Edinson Cavani Expects Physical Game From Nigeria
Published: June 20, 2013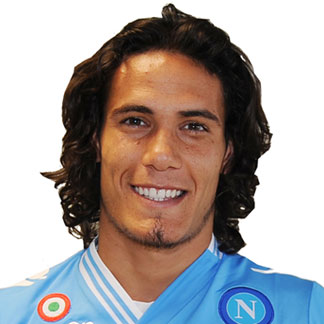 Napoli striker Edinson Cavani is expecting a physical game from the Nigerians but has boasted that the experience of Uruguay will see them overcome their African opponents.
Going further, Cavani admitted that the tie against the Super Eagles is a do or die affair as a loss will see the South Americans crash out of the Confederations Cup.
''The match against Nigeria will be the key to what's coming. It's the biggest game of the tournament because we will play to keep fighting for the goals,'' Cavani was quoted as saying by futbol.com.uy.
Adding to his previous statement, the Real Madrid target said:
''We have experience with this type of teams and know the exuberance of them physically.
''The physical level of them is good genetically but we can counter these features with ours.''
Photo Credit: uefa.com