Ahmadu Bello Stadium Not Ready To Host CHAN Qualifier - National Sports Commission
Published: July 01, 2013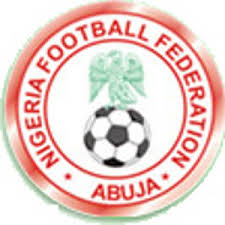 Ahead of the CHAN qualifier between Nigeria and Ivory Coast, the Zonal Director of the National Sports Commission Zone 1, in charge of the facility, Dr. Ademola Are has voiced his concern about the readiness of the Ahmadu Bello Stadium to host a match of such magnitude and importance.
In a chat with
allnigeriasoccer.com
,Dr. Are said :" I can tell you that the pitch is 85 percent ready but considering the fact that the teams are scheduled to arrive by Wednesday or Thursday, I am afraid if it will be ready before then.''
Adding to his previous statement, Are said:
''Apart from the pitch, the surrounding of the stadium is not befitting to host an international game.
''We have tried to clean it up, but we have just four cleaners and for a stadium of this size, we need more hands."
Dr. Are also revealed his unhappiness with the NFF and the Kaduna State Ministry of Sports over their lackadaisical attitude towards the organization of the game as up till the time of filing in this report he is yet to hear from any of them.
According to him the work needed to be done to make the stadium ready requires all hands on deck both financially and materially as only the NSC zone 1 can't handle it.