Frenage Soccer Academy Mourns Late Thompson Oliha
Published: July 03, 2013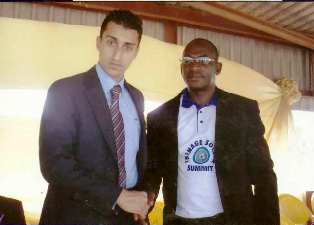 Ibadan based soccer school Frenage Soccer Academy has commiserated with the Nigeria Football Federation (NFF) and the family of the former Super Eagles midfielder Thompson Oliha who passed away at the early hours of Sunday in Ilorin.
The late footballer who until his death was a member of the Kwara State Football Academy coaching crew, Ilorin had slated an exchange soccer coaching programme with Frenage Academy, the event the Ibadan academy in a statement issued regretted never materialized before his demise.
The late Oliha who was recruited into the Kwara Academy by Super Eagles' former Technical Adviser, Clemens Westerhoff, had just finalized collaboration between the two academies which they were expecting to bring out many positive benefits.
''The entire management and staff of Frenage Soccer Academy commiserate with the Nigeria Football Association, Kwara State Football Association and Kwara State Football Academy on the sudden demise of a great player and Coach, Thompson Oliha, a loss which is tragic beyond words.
''We also sympathize with the family the deceased left behind, and we pray God to give them fortitude to bear the irreparable loss" the statement read.