NSC, Kaduna State FA Trade Blames
Published: July 03, 2013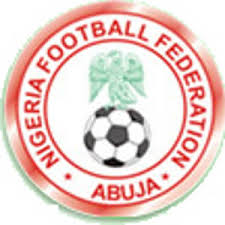 A mild argument broke out between officials of the NSC zone 1 and staff of the Kaduna State FA over the Eagles use of the Kaduna Township Stadium for their exhibition game which they won 3-0 against a local selected team from Kaduna.
The row broke out when the Zonal Director NSC Zone 1,Dr. Ademola Are asked why the game wasn't held at the Ahmadu Bello Stadium, the slated venue for Saturday's game.
Are was told by officials of the Super Eagles that the Ahmadu Bello Stadium isn't ready yet, a claim which infuriated the Zonal Director,who claimed to have use his personal money to expedite the mowing of the pitch to be ready to host the Eagles training.
Abdulkadir Magaji Kapaka,the Kaduna State FA chairman, who was alleged to have told the Eagles crew that the ABS pitch wasn't ready yet, was not close to the arguments, but that didn't stop Dr. Are from venting his spleen on the state FA members present at the scene,
If not for the intervention of the former Kaduna State Commissioner for Youth and Sport and NFF board member, Hon Shehu Adamu the argument would have snowballed to shameful end.
Meanwhile, Sunshine Stars skipper Godfrey Obaboana sat out the team friendly game due to a slight knock, which he later confirmed as not too serious.