Whistle-blowing: Aderonke Ogunleye Romances NFF Official In Return For Classified Information
Published: December 27, 2013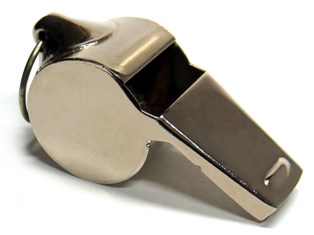 After months of investigations,
allnigeriasoccer.com
can exclusively reveal that MTNFootball.com freelancer Miss Aderonke Ogunleye is involved in an ungodly relationship with Nigeria Football Federation official Tunde Aderibigbe.
Few years ago, Aderonke Ogunleye, who is nearing 40 years, left her village in the south western part of Nigeria to Abuja to search for a job.
And it was the kind hearted Tunde that housed the wayward lady when she had no place to call home.
Aderonke later got a job with the Nigeria Premier League as a casual staff. It did not take long before she showed her true character.
Her boss Gaius-Obaseki left
her with sensitive information belonging to the league organizers which she sold to some Nigerian publications.
This made the integrity of the NPL questionable and after thorough investigations she was fired without pay.
But it is not only materials belonging to the NPL that was sold by Miss Ogunleye.
Tunde Aderibigbe, a former newspaper editor in Ibadan before his appointment with the Nigeria Federation, also released classified information kept under his care to Aderonke Ogunleye which she sold to media houses.
In return, the modern Cinderella kept warming his bed. This almost broke the marriage of Tunde Aderibigbe before she was sent packing and sent to the streets. There, she became wilder.
This portal would love to thank Oluwashina Okeleji for contributing to this expose.
To be continued.............
Photo Credit : halliecrawford.com