Mikel Was Wanted By Barcelona, Real Madrid & Arsenal, Was To Earn N2.8B At Man Utd
Published: November 09, 2017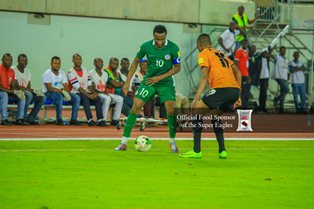 Barcelona, Real Madrid and Arsenal were among the teams interested in the signing of Mikel John Obi before the central midfielder agreed to join Chelsea in 2005,
The Sun
is reporting.
The attacking midfielder's switch to Stamford Bridge was not straightforward as Manchester United first bought the player but he completed his move to The Blues after one of the biggest soap operas in the history of the transfer market.
Indeed, it was a scary story as it involved some of the biggest clubs in the world - Manchester United, Chelsea, Arsenal and Barcelona- very powerful agents and Pepsi Football Academy.
Mikel had to hire a bodyguard after allegedly claiming he received death threats for refusing to join Manchester United, and there were claims that he had been kidnapped, only to be found with his agent John Shittu.
Having put himself in the shop window at the 2003 Fifa U17 World Cup, the Plateau United product would have pocketed 6 million pounds (equivalent of N2.8 billion) over the duration of his four-year deal with Manchester United, if the transfer had materialized.
''Fergie said: 'If it's money, I can give you what you want'.  But it was never about the money,'' Mikel told
The Sun
.
''I had Barca waiting to pounce if the legal wrangle couldn't be sorted, but felt obliged to sign for Chelsea as they'd looked after me.
''I heard nothing from United after my trials but Chelsea looked after me and my family. I had a loyalty to them.
''Sir Alex did shake my hand on one visit to Old Trafford. I remember what he said when asked how it felt to lose me: 'He is still going to play for me one day'.''
Mikel is currently on international duty with the Super Eagles ahead of Friday's World Cup qualifier against Algeria and an international friendly with Argentina next week.
Ifeanyi Emmanuel