Can former Nigeria international Jay-Jay Okocha finally be proud of his time at Bolton?
Published: April 27, 2023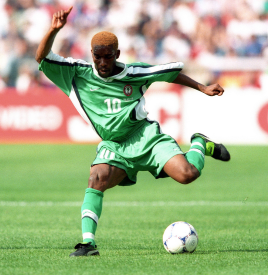 Bolton Wanderers seems like a peculiar place for one of Nigeria's all-time greats to have played for. But it happened and the events that followed his arrival are now legendary in football. At the end of his playing days and when Bolton plummeted through the football league system club legend Jay Jay Okocha stated that his time at the club was pointless due to their fall from grace after his departure. 
Now Bolton have achieved promotion back to League One and look strong under Ian Evatt. In April 2023, they achieved greatness and won the Papa John's Trophy in front of a full Wembley crowd, not just winning, but thrashing Plymouth 4-0, as predicted by online sportsbooks that provide a variety of betting options to capitalize on team victories. It was a day of pride for the club and serves as a reminder of what a great club Bolton are. Does this act show that Okocha's time at the club was not in fact a waste of time, but that his impact continues to inspire the club and point the eyes of the footballing world in its direction? 
As Bolton made their way to Wembley for the Papa John's Cup final there was a feeling in the air. A feeling of hope that glory can return to the club. After three relegations from the Premier League to the bottom tier of the football league pyramid in League 2, with liquidation looking a reality right until the final moments, it's fair to say it's been a turbulent few years for Bolton Wanderers. Long are the days of midweek European Cup games, of Eidur Gudjohnsen, Nicolas Anelka and Youri Djourkaeff. Most importantly, long are the days of Jay Jay Okocha. 
Signing Okocha could have been a gamble. Okocha said his time at Bolton was a waste of time after the club was relegated from the Premier League in 2012, saying that the club failed to invest enough in the club to build upon his success. While this would have a chance of souring the memory of his time at the club, it would be hard to find a Bolton fan that does not agree. Former manager Sam Allardyce has been very vocal in many interviews that the club was let down by a board that did not invest enough. 
Many now lessons have been learned, and perhaps history will not repeat itself. Appearing to be a big-spending team compared to the others in League One, Bolton are pushing to climb back up the football tiers under Ian Evatt. Okocha was wrong in calling his time at Bolton a waste. It was wonderful and will provide lessons that the club will have learned from. Through his performances, he achieved footballing immortality. Perhaps one day he will return to Bolton to watch the team playing once again in the top flight, safe in the knowledge that the memory of his performances still influences the passion of the club. 
Okocha himself had reached a cup final with Bolton before, reaching the last stage of the League Cup in 2002. However the team would go on to lose to Middlesbrough 2-0, with the game being held at the Millennium stadium in Cardiff when new Wembley was being built. 
Career Path
His career started at Enugu Rangers, one of the oldest clubs in Nigeria. They are the only team to never be relegated from the Nigerian League. This could have easily been the top for Okocha. While every young player in Nigeria would dream to play for Enugu Rangers, most of his fellow Nigeria teammates were picked up by teams in France or The Netherlands. But for Jay Jay, his ambition took him to Germany. He wanted to see German football as they had just won the world cup that year in 1990. He has gone on to inspire every Nigerian football player since then. 
He went to watch his friend play for Germany achieving the daydream every football fan has ever had, getting scouted while playing on a holiday. He joined the Third Division side Borussia Neunkirchen and dazzled for a year. Following Neunkirchen's relegation and newfound fame in Germany, he moved to Bundesliga club Eintracht Frankfurt. This is where he skyrocketed to immortality with his showstopping goal against Karlsruhe, running the length of the pitch and twice beating future Germany No.1 keeper Oliver Kahn. It is one of those gifts that remind us why we watch football and a goal that you can watch over and over again. 
With his name on the map at the club level, Jay Jay then dazzled the entire world. With Nigeria, he won the African Cup of Nations, appeared and impressed at the 1994 World Cup and won Gold at the Olympics. Now in the modern day, there is no more in-demand retro football shirt than an Okocha Nigeria shirt. 
His success at Frankfurt saw him move to Fenerbahçe for £1 million. Bargain! Imagine how much he would cost now? £70 Million? £80 Million? Or if it's Chelsea, £110 Million over 12 years? While at Fener, he played his first ever game in England, away at Manchester United in The Champions League, playing his part in a scrappy 1-0 win and ending Manchester United's 30-year run of being undefeated at Home in Europe. 
He then made a move to PSG before coming over to the Premier League with Bolton. He left Bolton after the 2005-2006 season for Qatar SC before returning to the premier league with Hull for his final swansong. But it is his time at Bolton that is legendary and now his legacy at the club is doing him proud. 
 
Latest News

Football News
24/7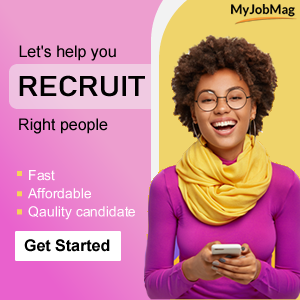 News Categories