Official: SUNDAY BALE Leaves AFC United
Published: December 18, 2012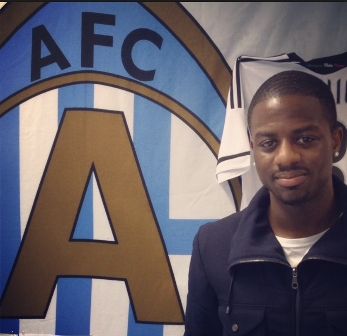 Nigerian striker Sunday Bale has left Swedish club AFC United and has returned to Nigeria, writes
fotbolltransfers.com
citing Swedish media.
''We had a clause in which both we and the player had the right to break the contract. We are separated mutually and Sunday has moved to Nigeria, '' says AFC's sports Hamid Kabodvand to UNT bloggen.
21 - year - old Bale, who spent three years in Sweden, scored 11 goals in 50 matches for Sirius and AFC United.
Former Everton youth - teamer Femi Orenuga and Danny Uchechi will play for AFC United in the 2013 season.