Royal Mother Advocates Better Life For Women Footballers
Published: January 06, 2016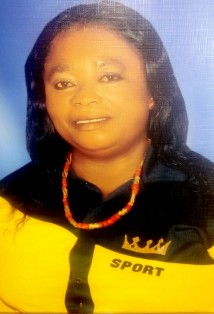 A passionate soccer lover and wife of the traditional ruler of Ore in Ondo State, Olori Helen Olatomide has solicited for a better packaged Nigerian women football.
She is the matron of Nana Female Football Academy that had just won the annual Oba Aromolaran National Soccer Tournament held in Ilesa, Osun State which qualified the team to represents Nigerian in the female category of the annual Norway Cup scheduled for middle of this year in Oslo, and has been supporting the young girls that have interest in playing the round leather game within her locality.
While speaking with Olanrewaju Agiri the concerned royal mother dissected the problems facing the growth of women football in the country and advised the Nigerian Football Federation (NFF) on how to make our women football be at par with the top football playing nations, while expressing delight in leading the Nana Babes to the international tourney with vows to bring the Cup back to Nigeria.
Your background and what implies your interest in football?
I'm Olori Helen Olatomide, I attended Salvation Primary School, Ode-Irele and Stella Maris College Okitipupa, Ondo State from where I developed interest in sport, especially football, though I did not actively involved in sports in my school's days but I like to support active sports' men and women.
I have been passionately following the activities of Super Falcons and their prowess had spurred me to want to assist the up-coming ones, especially after I noticed that lots of talented young girls in Ore here that like to play football.
How Nana Football Academy did come into place?
I'm not the founder of the club, the proprietor is Comrade Olabode Nana, he's an educationist who loves to support grassroots sports, I only used to organize a grassroots football competition to encourage and engage our youths and Nana girls took part and won the maiden edition.
I was so impressed with the performances of the girls decided to adopt the team so I can continue to monitor their progress.
You expressed optimism of going with the girls to Oslo and coming back with the Norway Cup, how do you intend to motivate the girls to achieve this?
I so much believe in the ability of Nigerian, we have done that many times and I'm sure Nana girls can do it again. The girls had really made us proud in Odigbo Local Government, Ore and Ondo State in general.
The team had won two national competitions, the one hosted in Ore here by A square Sports and the Oba Aromolaran National Cup held in Ilesa, Osun State which earned them a slot to represent Nigeria in an international competition slated for
Oslo, Norway.
I'm not just leading them there, I'm going to motivate them to win the Cup and make Nigeria proud. And coming back to your question on how I intend to do that, you will agree with me that the best and lasting legacy one can give to the younger ones is Education and that is why I'm putting up an educational endowment fund for the girls which would cater for the tertiary education of any of them that distinguish herself in the field of play and in their studies apart from little cash incentives.
You claimed to be a follower of Nigerian women football, how satisfied are you with the recent performances of our female national sides?
The National women's football team of Nigeria, called the Super Falcons is still the most successful national team in Africa, having won nine out of the eleven African Women's Championship titles, from 1991, 1995, 1998, 2000, 2002, 2004, 2006, 2010 and 2014, while it took their male counterpart, the Super Eagles 40 years to make the first appearance at the FIFA Men's World cup in 1994, the Super Falcons qualified at first trial in 1991.
The Super Falcons are currently number one in Africa and 34 in the World FIFA ranking. I'm quite satisfied with all these lofty achievements despite not been accorded same level of care and support like the men's team.

How would you assess the women league in Nigeria?
There's a lot still needed to be done to improve the league, you know Nana Academy has also qualified to play in the league after qualified from the play-off held in Abuja.
I believe the league is still quite underfunded and needed more awareness, though it is on record that player like Asisat Oshoala was playing in the League when she won the golden ball in Japan, and subsequently named Africa Player of the Year 2014. MVP in Namibia, BBC African Woman Footballer of the Year same 2014 and we equally have several of our players moving from our league to ply their soccer trade abroad but more work still has to be done to make it be at par with the European standard.
Other African countries are fast catching up on us, how would you advise the NFF?
Yes, with very huge funds injected by other African countries into their leagues, they are fast catching up with Nigeria and this means we must step up our efforts in this regard, lest they catch up with us in no distant future.
These rival countries in Africa received huge and encouraging funding from their Federations; the same cannot be said of Nigeria, even though the quality of their League is far below.
Women's Football should be introduced in schools and this will make many female youth to participate in the game with scholarships given to identify talents in other to keep them.
By your estimations do we have enough competition for women's football?
Our FA needs to organize a lot of competitions for women's football teams; this is because competition is key to sustainability of success while corporate bodies should show interest in sponsorship of Women's Football League in the country.
Enabling training centers and facilities to inspire young players should be provided. This will make them stronger, healthier, and help to develop their skills and overcome significant cultural and societal barriers.
Where do you see our women's football in the next few years?
I am very confident that the future of women's football in Nigeria will be brighter, if only we embrace the new trends in the development of the women's game worldwide and that is by recruiting, retaining and rewarding women's football players, coaches and administrators just as the men.
We should make haste while the sun shines, by ensuring we up the ante and be prepared to face the current stiff challenge and competition from other African nations that are gradually narrowing the gap between us.
And let me make a special appeal to well-meaning individuals, corporate bodies and Governments to support the sustainable growth and development of the women's football in Nigeria.
Latest News

Football News
24/7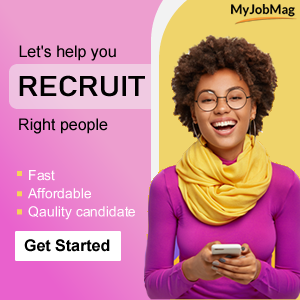 News Categories