Why Man City Should Let Tosin Adarabioyo Go Out On Loan
Published: October 25, 2017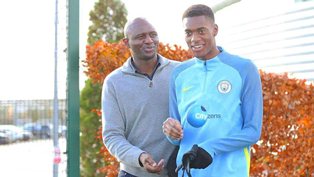 The Nigerian youngster is finally coming of age but he certainly needs to get more involved in order to achieve rampant individual success.
You may be forgiven to forget, but then, eschewing deliberate surrealism, it is an imperative necessity to bring to postulate thinking about a certain whizkid who had somewhat became an afterthought at his clubside, albeit in a less prominent manner that should hardly be the case.
The absurdity of such misdemeanor, though quite difficult to stomach for curious faithfuls in the wake of his flourishing reputation but thoroughly understandable in the sense of flatulent protocols and perhaps,it might be easy to glimpse a lack of fairness in his case if certain facets are brought up and closely examined.
There is, after all, no crime in being young.
The Citizens have bewitched the footballing world this season with their extraterrestrial sort of play, and it is no obscured fact that they are well stocked in the defensive department so much to warrant the inclusion of a youngster who is barely learning the art of his trade.
The 20-year-old made his maiden bow for the season however,in the Etihad club's penalty triumph over Wolverhampton Wanderers on Tuesday evening.
Buoyed by that inward craving to prove that his struggles in getting in at the big end for City were merely initial teething troubles, he had stood resolutely and delivered a top notch showing, a display which is a given by any stretch considering his profound talent and offering more than a fair share of defending to thwart the adventurous Wanderers whenever they were moved to come knocking.
Such sort of antecedent is not just appealing but largely suggests that he is ready to mix it up with the big time.
And of course, when your defensive partner is Eliaquim Mangala, a player who is often associated with the peddled derogatory term that is 'calamity' as a result of his badly flagging career and evident irrelevance in any possible set-up, then you have to be more mindful.
But that would not deter even Tosin Adarabioyo, the callowness of youth, not withstanding. Once, Bright Enobakhare had left the Frenchman for dead with his burst of pace, breaking into the City box in full flight but the sight of a calm and composed Adarabioyo dealing well and halting his compatriot in his tracks was heart warming and hence, threw up thrall themes.
One, it is opulently glaring to see what a rare gem Josep Guardiola and his crew has on their hands but then, it would be akin to sheer mundanity if he is not getting credible playing time which he richly deserves.
Perhaps,a loan switch to any of the lower Premier League sides would be beneficial, something to serve as a gauge-like determinant in accessing just how good the Manchester-born defender has become.
Tosin Adarabioyo may well be the loser now but then his efficiency whenever he is called upon closely mirrors his churning desire to fully showcase his class among elites and as well, carve out a top level fortune for himself.
Emmanuel Chinaza
Photo Credit : twitter.com/TosinAdarabioyo
Latest News

Football News
24/7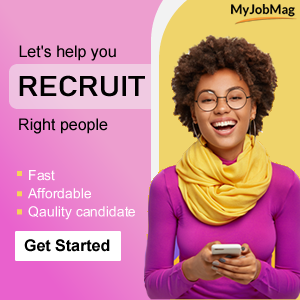 News Categories