Tevez Dreams Of Going To Russia 2018, Will He Play Against Nigeria?
Published: January 10, 2018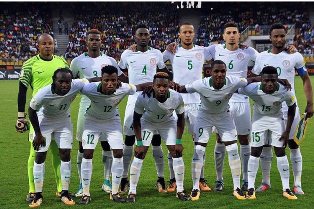 Former Manchester United star Carlos Tevez is hoping to be named to Argentina's roster for the 2018 World Cup following his return to Boca Juniors.
Tevez, 33, has returned to Boca Juniors in his homeland after a very unsuccessful stay at Shanghai Shenhua in China,  and this will be the third time in the career that Tevez will play for the Argentine super club.
Tevez is very pleased to be home and has now set the goal of returning to the Argentine team, he last played for La Albiceleste in a World Cup qualifier against Paraguay in October 2015.
''I haven't got many years left of football and to be in a World Cup, for a player of my age it would something beautiful and it would be a sign of recognition too,'' Tevez told reporters during his presentation as a Boca Juniors player.
Argentina is in the same 2018 World Cup group with Croatia, Iceland and Nigeria.
Tevez went the distance in Argentina's 1-0 win over Nigeria at the 2010 World Cup, where he led the frontline along with Gonzalo Higuaín.
Ifeanyi Emmanuel