How To Find The Best Bookmaker For Football Betting?
Published: January 18, 2021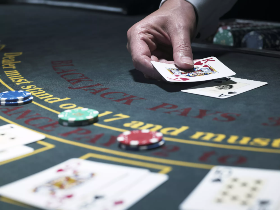 Despite the numerous online casinos, most people still prefer sports betting. That's why there are both online and land-based bookmakers that cover all sorts of sports.

Even though there are still people who love going to the land-based betting shops because they can meet with friends, the vast majority of punters prefer to bet online.
If you look at some of the leading names in this industry, you will see that you can bet on loads of sports.

Although things like eSports and formula one are trending, football continues to be the go-to option for most people.
Pretty much every online betting website allows its clients to punt on football, which means choosing the right one is not easy.

There are several things that we have to take into account prior to registering on a given gambling site, so let's go through the most important ones.

Check the different markets
Every betting website that has football in its sportsbook covers nearly every league and competition that takes place around the world.

That's why the first thing you need to check is the different markets that each event has to offer.
Besides the regular options, such as 1x2 and Over/Under, people can often bet on different handicaps, goalscorers, corners, fouls, and more.
Don't forget that most of these bookies also have a live betting section, besides the regular betting markets.

Once you go there, you will find even more options, some of which might not be available in pre-match betting.

Compare the odds
If you liked the markets, the next thing that you need to check is the odds. It is essential to know that most bookmakers have their own way of determining them, which means that you could find many differences once you compare the different brands.
Another important thing that you need to check is whether you can change
the odds
format.
Most operators that are available worldwide have to include this option because they have customers from various countries. Besides decimal, you should be able to choose from fractional, Hong Kong, and American.

Look for special bonuses
Since football is the most popular sport globally, some bookies create exclusive bonuses that you can use once you start betting.

In addition to the welcome offers that usually come in the form of additional funds, customers can also choose from things like ACCA boosts, which will give them a certain bonus percentage if they successfully predict multiple matches.
Even if a specific bonus looks really attractive, you shouldn't start using it unless you read the full T&C, especially if it's for football. In some cases, you will notice that a particular promo only applies to some football competitions.

Final Thoughts
In addition to the things we've mentioned above, you also have to go through the payment options, the different betting features, and the customer support service. Each of those things is important if you want to have a trouble-free betting experience.