JOEL OBI Returns To Training
Published: July 02, 2012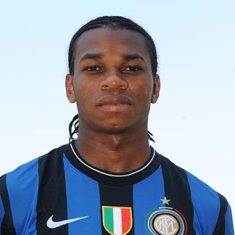 Inter Milan Nigerian midfielder Joel Chukwuma Obi has returned to training, the official website reported on Monday.
It would be recalled that the huge talent missed Inter's last match of the 2011 - 2012 season against Lazio after he picked up a muscle injury, which saw him unavailable for three Super Eagles matches against Namibia, Malawi and Rwanda in June.
Under the guidance of professor Franco Combi, the head of the Nerazzurri's medical department, Obi had individual training on Monday afternoon at the Centro Sportivo Angelo Moratti.
Joel Obi, 21, suited 27 times (11 starts) in the Serie A last season. Next season will be his third for the three-time European champions.