Taribo West Dismisses False Age Reports
Published: April 04, 2013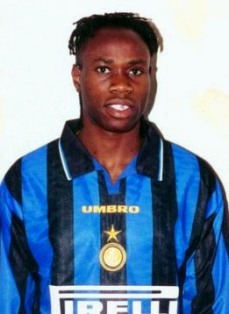 Former Derby County defender and retired Nigeria international Taribo West has dismissed reports in the foreign media that he was 40 years old when he played for Partizan Belgrade.
On Tuesday, Croatian sports daily
Sportske Novosti
quoting ex Partizan Belgrade President, Zarko Zecevic said that West lied about his age when he joined the club 11 years ago from Germans Kaiserslautern.
Taribo West told the online edition of local newspaper
Thisday
:''If I was 40 in 2002, then I would be clocking what age now?
''He is not a serious man and I haven't seen anything important in what he is saying. After I left the club, I still played for seven or so more years at the top level.
''I don't know how that is possible if I was indeed 40 then as he claimed.I am not interested in dragging anything with him...let him concentrate of his club duties.''
Now 39, Taribo West was convinced to pen a contract with Partizan by one of the famous names in German football Lothar Matthäus.
Photo Credit: calciobidoni.it