VINCENT ENYEAMA Negotiating With Maccabi Tel Aviv
Published: August 05, 2012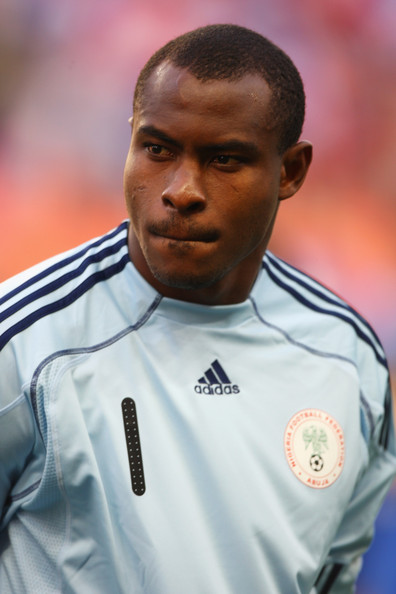 Super Eagles goalkeeper Vincent Enyeama is negotiating a return to Israel to join Maccabi Tel Aviv. The Lille custodian is not guaranteed first team football this coming season and has been told to look for a new club to enable him get match time.
''I do not know what was published in your media, anyone can write whatever he wants. It is possible to arrive Maccabi Tel Aviv, my coach told me that it is better for me to find a club where I play. Nothing is closed yet, my agent handles all matters,'' said Enyeama to Israeli newspaper Walla.
He went further: ''At the moment about the fact that Maccabi would lend me for one season and then I should return to France. I still do not know if there is an agreement between the clubs. Played for Hapoel Tel Aviv and now I'm in a situation where I have not played a whole year. Now the only option I have is to join Maccabi Tel Aviv. There were no other proposals along this summer. What can I do? We looked everywhere, no goalie wants to move and the market is frozen with enough goalkeepers. If the clubs reach an agreement so I guess soon after I arrive in Israel. We'll see in the coming days. I leave to my agent and my team to address these matters. "
Maccabi Tel Aviv will pay 300, 000 euros to Lille to secure the services of Vincent Enyeama on a season-long loan deal, one.co.il is reporting on its website. There is an option for renewal of the contract when it expires at the end of the 2012 - 2013 campaign.