Odemwingie Hints At Summer Exit
Published: March 19, 2013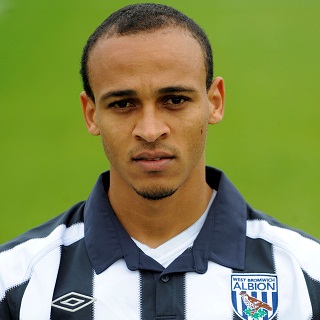 Unsettled striker Peter Odemwingie has hinted that he could buy out the remaining 15 months of his contract with West Brom .
Today, March 19, Odemwingie launched a new Twitter rant about his failed move to Queens Park Rangers and lack of first team opportunities at The Hawthorns.
"I see a free player. A player who buys out his contract soon. Or a retired player. Does he look like he cares much? They made him not to.
"A simple phone call to return back would have been enough for me to return and deal only with laughs about saying bye to teammates.
"Became adamant ? Club should have realized that dealing with an agents behavior affects me more than him who exposed me to cameras.
"Then fine me for that and an unauthorized interview ? Since when has it become wrong to give interviews ? Didn't see that in my contract,'' Odemwingie said on
Twitter.
He added: ''Instead I humbly took the blame on me and promised to comply with club rules. Manager says lets pls move on and forget. Yet I am not playing.''
Note that under article 17of the transfer regulations of Fifa, players above the age of 28 are eligible to buy out their contracts two years after signing by paying compensation to the club.
Photo Credit: wba.co.uk