David Alaba Father Launches Counter Attack After Defender Is Criticized, Bayern Surprised
Published: December 19, 2016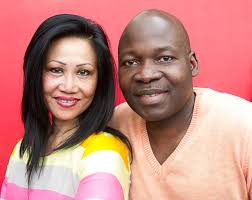 George Alaba, father of David Alaba, has defended the Bayern Munich fullback after he was criticized by Austria legend Hans Krankl and the press in his homeland.
The media has been on Alaba's case since June 2016 when Austria crashed out of the European Championship without winning a single game.
"Of course, we're angry about how David is being bombarded with personal attacks, but if someone like Hans Krankl says David does not matter at FC Bayern, who is he, please?" an angry George Alaba said to
Sportmagazin.

George Alaba confirmed that Bayern Munich are unhappy with the way their player is being attacked in the media, especially Kronen Zeitung.


"Even at Bayern they are angry and say: "What kind of country is this?" David is not just a brand for Austria but a world brand that we have built together with Bayern.
"And because he's badly treated in his home country, that goes out to the outside, then even a report in Kicker writes he does not have a midfield gene, " added George Alaba.
The 24-year-old Alaba has been chosen as Austria's Footballer of the Year in each of the last five years.
Ifeanyi Emmanuel
Photo Credit : freshzine.at