Norwich Target Ebuehi Tells ADO Den Haag What They Must Do Before He Extends Contract
Published: January 11, 2018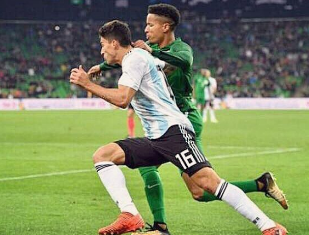 Tyronne Ebuehi has reacted to speculations which suggested that he had penned a preliminary contract with Norwich City, saying the reports are incorrect.
The Nigeria international will walk away from ADO Den Haag as a free agent in the next six months if he doesn't sign the new contract that he has been offered.
''I do not concern myself with that (speculation). The most important thing now is the training camp. Of course I see messages on social media, so I can not say that I do not care about it at all,'' Ebuehi told
Omroepwest.
''I think some rumours are pretty funny, saying I would have signed a pre-contract. That is not true either. When should I do that? In my sleep?''
The Benfica linked right-back explained that he hasn't signed a new deal with ADO Den Haag because they failed to match his wage demands.
''I do not think the offer I received is very great. I miss a little bit of appreciation.
''I'm enjoying myself here and I do not want to leave. I still learn every day, am happy with the players and trainers and if I can sign here, I would really like to do that.
''But I am also just honest. I do not think the offer I received is very good,'' added Ebuehi.
Tyronne Ebuehi, 22, has played nonstop at ADO Den Haag since 2013.
Ifeanyi Emmanuel