ABDULWAHEED AFOLABI Banned For 6 Months
Published: August 14, 2012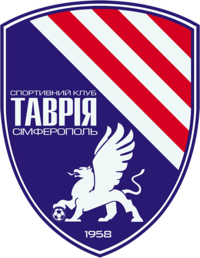 The Disciplinary Committee of the Ukrainian Premier League has banned the Olympic National Team invitee Abdulwaheed Afolabi from playing football for the next six months after he unceremoniously abandoned Tavriya, claiming he had the right to terminate his contract with the club.
According to the official website of Tavriya, the body also ruled that Afolabi should pay 540,000 dollars (in Ukrainian currency) to Tavriya for attempting to illegally break his contract with the Simferopol based outfit.
There is still a cloud surrounding his club future. The 20-year-old forward has officially been unveiled by Russian club FC Kuban, who publicly announced that he has signed a four - year contract.
Latest News