MIKEL Blames Team For Defensive Frailties
Published: November 21, 2012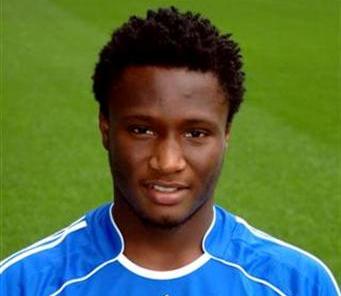 After losing 0 - 3 to Juventus on Tuesday night, Chelsea could be the first defending champion to fail to progress to the knock out rounds of the UEFA Champions League since Steaua Bucuresti, Romania.
Nigeria international John Obi Mikel has blamed the side for the defensive frailties exhibited against the Italian champions.
Interviewed by ITV, Mikel said: ''Sometimes we were very good going forward. But at the same time, when you lose the ball you have to defend as well and we didn't seem to do that. It has to be the team.
''That's how we were successful last year. We played the way we wanted to play. People said we didn't play fantastic football but we won a prize. This year we play attractive football but this is what we get. Maybe teams that play attractive football don't win games.''
Chelsea sacked manager Roberto Di Matteo on Wednesday morning, citing the recent poor performances in the EPL and the Champions League.