France Skipper Hugo Lloris : The Heat Will Be There For Both Sides
Published: June 29, 2014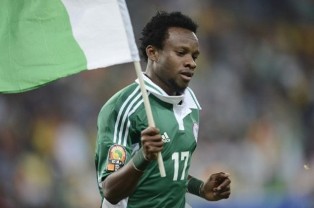 Captain of France,
Hugo Lloris, has watered down talk that the temperature will be advantageous to Nigeria when both national teams face off for a place in the quarterfinals of the World Cup.

The Tottenham Hotspur goalkeeper is not a stranger to the early kick off in the English Premier League, and he has insisted that the Blues have been undergoing training to get used to the weather conditions.


"
The heat will be there for both sides.
Perhaps Africans are more accustomed to face these temperatures than we, playing at higher temperatures.
"

But we have players playing in England and this time they are used to that too.
Our feeding and preparation have also been made for us to adapt to this time
,
" Hugo Lloris said at a press conference.

The referee will allow for a water break tomorrow if the temperature becomes unbearable
, just as the official did during the Holland - Mexico tie on Sunday afternoon.