Agent : Julius Ebagua Was Wrong
Published: May 04, 2015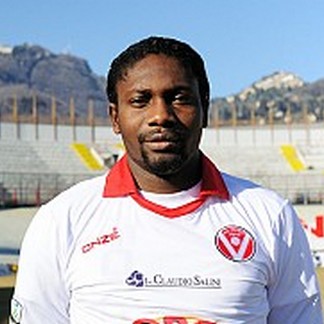 Graziano Battistini, who represents Osariemen Ebagua, has blamed his client after he was omitted from the last Serie B game against Citadel.
Without further explanations, Bari simply stated that the Nigerian striker was not included in the 18 - man squad due to disciplinary reasons.
"Julius was wrong. Case closed? Apparently, yes. I do not know what might have happened.
"I still had a way to hear the guy. There was a clarification with the coach but still do not understand why we should still discuss it honestly, " Graziano Battistini was quoted as saying by
Tuttomercatoweb.com
.
Ebagua arrived Bari on loan from Spezia in the January transfer window.
Photo Credit: forzaitalianfootball.com

Latest News