Victor Moses : So Much Work, Little Credit From Chelsea Fans
Published: February 22, 2018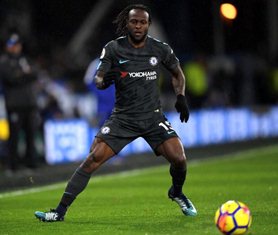 After the Barcelona game on Tuesday the 20th I decided to venture into various social media to see how well our dear Nigerian was rated amongst various fans all over the internet.
I know it sounds a little bit off the hook by judging a player based on comments on social media,  but the amount of abuse Moses gets for doing is job is quite alarming.
To put into perspective Moses quietly worked his socks off against arguably one of the best teams in the world in the process shorting down the ever running Jordi Alba and also man marking Andreas Iniesta, whom many refer to has the brain.
I wouldn't blame them for those comments, I would not blame them for not rating Moses so well when it comes to making those important crosses plus goal-scoring but name me a converted wingback that is doing a better job and I might as well stop praising him.
When Antonio Conte came to Chelsea in his first season and decided to go 3-atb with Moses playing as a wing back due to then recent poor results, I myself questioned the decision... I said to myself this is the end of the road,  Moses might as well just leave Chelsea now.
That same season he scored three goals at the same time locking down the right wingback position making it is. I know many will criticize thus by saying he had and still has no competitor in the team.
But,  do you honestly think if he wasn't that good Antonio Conte wouldn't have looked elsewhere for a replacement.
Forget the patriotic part of everything,  forget the sentimental part of football... We give credit to take for example Alex Oxlade-Chamberlain for doing practically the same thing Moses does and bash our very own. Please do pardon my use of name but I believe Moses gets little credit even among the Chelsea faithfuls.
Looking closely at his performance against Barcelona I realised that Moses has added a little bit more to his game which might actually be in on our favor at the World Cup,  if Gernot Right decides to play Moses on the right as a right wing forward which is most likely.
This would allow us to have team that can press the opposition high up on the pitch where we can win the ball much easier than waiting for them to get to the grey area where the 'moppers' have to do all the work.
Also whoever the coach decides to play on the right side of the pitch on the right side of the pitch gets to bomb forward at any given time.
The only downside of this might be lacking concentration, other than this and negligence of duty I believe we're ready to go.
Maybe I am simply being over patriotic or a little bit sentimental, the most important thing we give credit to whomever deserves it.
Please do not get me wrong, I am not saying he doesn't have is downsides all I am saying is he is up there among the best!
Yusuf Jimoh
Photo Credit : chelseafc.com
Latest News

Football News
24/7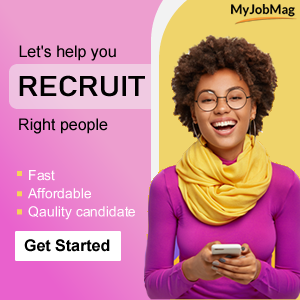 News Categories