Online Sports Betting: The Very Pertinent Things To Note About This Money Spinning Business
Published: July 18, 2018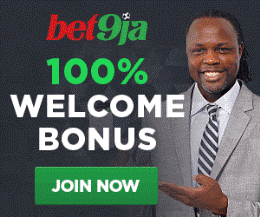 It is no secret that online and mobile sports betting has become the rave of the moment.

All over the world today, one can find thousands of online betting companies who are more than willing to provide their customers with the best possible payouts and financial remunerations.
These betting companies allows for one to make predictions on the odds provided regarding the outcome of a particular sport — soccer, basket ball, handball, cricket, wrestling, hockey, tennis, badminton etc and even state elections.

The view to this is to make added profit to money staked and quite many people have come to gain from this chancy but rewarding platform.
For the risk-averse ones, there is succinctly much to take solace from now as this betting site,
www.bettingsites.ng
has rallied around to provide punters with an easy guide to placing bets, thereby increasing the value for their money.
With the United States having clamped down on the unconstitutional law prohibiting sports gambling,
according to ESPN's chalk
, it brings with it the added bonus of gambling legalization, as well as making it one of the most sophisticated business worldwide in recent years.
BBC news
depicted that the development had sent the share prices of gambling stocks in the US and UK skyrocketing significantly, including two of Britain's top betting sites, William Hill and Paddy Power. Simply, sports gambling has come to stay.  
Aside from the occasional concerns over match-fixing
which is mostly associated with soccer, this cash-strapped business of wagering is not all purely down to luck, but to the underlying knowledge one builds as a result of having thoroughly followed clubs and their results over a considerable amount of time.
If you are still yet to get started as an online sports punter, all you need to do is to open an online account with any of these bookies following a short procedure. It is that easy once you have a smartphone and an internet connection.
Note that there are websites that are mobile-friendly; that is to say they work perfectly well on mobile screens.

They fit in well on iPhones, Samsung, Sony smartphones and tablets. Just make sure your Chrome browser is up to date.
Once you have an account, you will need to deposit some amount of money into your sportsbookie account. This can be done via bank transfer or the use of credit cards. Or rather still, you might find
E-wallets
  like PayPal, Neteller, Moneygram or Skrill very useful.
With that, you can now wager on a number of games, of course, including on every option applicable in that game. If your bet wins, you can easily withdraw the money back into your bank account.
Another mind-blowing advantage about online sports betting is that free bets and insurance bets are often provided for customers. Yes, for real. You might not always worry about placing bets with your valuable money!
So, what are you waiting for? Tuck in with one of these money spinning sites and become a part of the real thing. Surely, you will want to thank me later.
Emmanuel Chinaza