Our Ranking of Top 10 Nigerian Football Players Of 2020
Published: October 14, 2020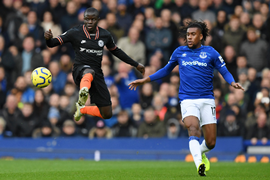 Nigeria's Top Footballers: Who to Watch in 2020
This West African nation presents exemplary talent to football teams in Europe, and has been doing so since time immemorial. Nigerians are no strangers to European leagues, and their talent continues to be witnessed in competitive football leagues.

Football takes in new talent almost every season. It's easy to miss out on new players on the scene, and it comes as no surprise that Nigerian talent always makes a good part of these new additions.

As
sports betting
takes off, and squads return to the playing field for the 2020/2021 season, we have reviewed some key, Nigerian players as you place that moneymaking wager. 
Alex Iwobi. 

Fabulously talented and still quite young, this Everton winger and forward was linked to Arsenal for a great number of years, 4 to be exact. During this time, he made 100 appearances.

The forward, who is now a British citizen has the privilege of playing for England's national team, though he also subs on his native home's national team. Seeking exposure and an avenue to showcase his skills may be the reason he left the Gunners for Everton, much to their pleasure.
 
Kelechi Iheanacho.

This Nigerian football powerhouse has played for Manchester City, and now showcases his skills as a forward in Leicester City.

He joined Leicester for a reported €27.5 million, which is a far cry from any local division league he would have played for.

Kelechi managed ten goals in the premier league before hitting 20 years of age – making to an elite list of player like Rooney and Giggs.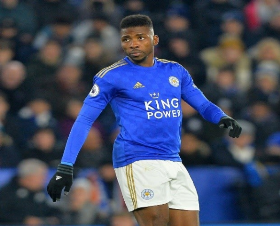 Victor Osimhen.  

A local talent with remarkable goal-scoring skills, he plays for a top-ranked French team. Under Lille, after only 27 appearances the youngster had managed thirteen goals for his squad.

In October 2019, he was named Ligue 1's player of the month, and he continues his goal scoring prowess while playing for his national team.

With so much talent at such a young age, the up and coming star is one to watch out for during 2020.  
 
Henry Onyekuru.  

Multi-talented, he doubles well as a winger and striker. This footballer managed 28 goals in only 57 appearances while playing for the Belgian squad Eupen.

The Nigerian star was on loan from AS Monaco to Galatasaray, while still being on contract with Everton.

As you can see, he is well sought-after by clubs all over the world, making him a perfect fit on the list of top ten footballers from Nigeria.
 
Wilfred Ndidi. 

Leicester City seems to have hit the ground running finding Nigerian talent. This outstanding midfielder has had over 113 appearances for the squad, since joining them in 2017.

His most commendable skills shine in his defensive prowess. These he has exhibited in the past while playing against top European teams like Chelsea, and indeed Liverpool.
 
Frank Onyeka. 

Having the ability to play several positions and perform optimally, is the name of the game. This resonates with several Nigerian players, including Frank Onyeka.

The FC Midtyyland midfielder is popular for moving up, and down the field switching positions and playing admirably well.

He was a major part of this team's success in 2019, when they won their League's title. 

Semi Ajayi. 

Playing for West Brom as an opposing center back, this lean and fantastically agile player was linked to Rotherham before.

The skilled athlete helped his team in goal-scoring against teams like Luton, and is undoubtedly one of the finest defenders of
Nigerian descent
football has at the moment.   
Samuel Chukwueze.

A winger at the world renowned Spanish team Villarreal, he also participated in the Africa cup of Nations for 2019. This year, watch this space as the talented player seeks to make his mark in Spanish football.
He has been compared to the likes of Robben, and with a thirty-three million dollar tag at the tender age of 23, it is clear to see what scouts saw in him.
 
Simeon Nwankwo.

Playing in the second highest league in Italy, this striker brings passion to the thrill-seekers of football. He scored over 20 goals for the team that later made it up the ladder to a higher division.

Playing for Crotone, he helped them find a position on Serie B, with very dynamic goal-scoring to say the least.
At only 28 years of age, there is a lot more waiting for Italian football, and other leagues under Simeon Nwankwo.  
 
Umar Sadiq.  

During the 2019/2020 season, Umar was the league's top goal contributor of Nigerian descent. He is remarkably talented on his feet, with unique ball –playing abilities that helped earn that accolade.

They say it takes the
right circumstances
to draw out talent, and that's precisely what FK Partizan did for Umar.
Conclusion.  

This list doesn't by any means capture all the Nigerian talent out there. Far from it, it only details a few well skilled athletes with bright futures ahead of them, in professional football.

Nigerian seems to have an extremely talented and admirable pool of talent, one that is being drained by nationally recognized teams globally.

Watch this space as the above mentioned players make their nation proud internationally.

Ifeanyi Emmanuel

Photo Credit : evertonfc.com